WRAS Approval Gets Green Light
We are delighted to announce that all our general purpose solid silicone materials have this month been re-approved by the Water Regulations Advisory Scheme (WRAS).
The reinstated approval allows our solid silicone to continue to be used in contact with drinking water, both hot (85°C) and cold. The WRAS certification is of particular importance in the Food and Beverage industry where a guaranteed assurance is required to ensure that our silicone will not taint the taste or quality of the water through contamination.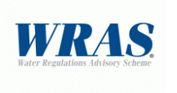 Now testing has been completed, the materials are now certified for another 5 years. The re-approval is testament to our commitment to supply the highest quality silicone with recognised industry standards and accreditations.
For more information on our accreditations please follow the link below;