Our silicone materials have been formulated and tested to some of the most stringent test methods and specifications to ensure our materials can be applied with confidence in industries where health and safety are critical. Depending on application and industrial sector, we hold many accreditation which demonstrates the quality of our materials and the commitment to the supply chain to provide trustworthy silicone rubber products.
Below shows some of the most common specifications and accreditation our silicone materials hold.

EN 45545-2
Our specially formulated silicone sponge is compliant with EN45545-2, the European classification for fire safe materials used in the rail industry, more specifically train interiors.
Achieving HL3 ratings for a range of 'R' categories throughout the train, our silicone materials perform to the highest standards when it comes to fire safety and toxicity requirements.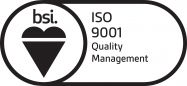 ISO 9001:2015
Download : ISO 9001-2015 Cert.
The standard is based on a number of quality management principles including a strong customer focus, the motivation and implication of top management, the process approach and continual improvement.

UL94v-0 Rating
UL94v-0 is a fire standard set by UL – an American worldwide safety consulting and certification company headquartered in Northbrook, Illinois. UL94v-0 is used to determine the flammability of a specified material.
We offer UL94V0 grades in both solid and sponge silicone.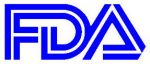 Food & Drug Association
Our food contact Silicone materials comply with all regulations of FDA 21 CFR Section 177.2600: "Rubber articles intended for repeated use" which implies that the material is not contaminated and safe to use in the food industry.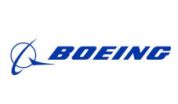 Boeing – BMS 1-60
Silicone Engineering are accredited to Boeing BMS 1-60 specification for closed cell silicone sponge rubber in Aerospace applications.
Ministry of Defense (MOD)
Our highly developed grade AFS 1682-A is a heat resistance silicone sponge suitable for military applications.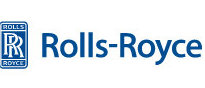 Rolls Royce Approval
Approved to Rolls Royce for the supply of materials listed in MLC 104

Gasket Cutters Association
The Gasket Cutters Association (GCA) is a trade association representing the specialised interests of companies engaged in the conversion of materials into gaskets for all types of industrial use.

BfR – Germany Regulation Compliant
Silicone Engineering's material complies with BfR regulations of XV Empfehlung and colour bleed test according to BfR Empehlung part B11 & Directive EC 1935/2004. This implies that our material will not cause contamination and is safe to use in the food industry.

Water Regulations Advisory Scheme
Silicone Engineering have a range of solid silicone grades approved to the Water Regulations Advisory Scheme which approves the materials to be used in contact with water up to 85°C (185°F). Listing Number – 1810553