Over the past few months, Silicone Engineering has been conducting tests on a variety of imported silicone products that are entering the European arena from the Far East. Our findings after testing the imported sheeting materials have been alarmingly poor and concerns regarding health, safety and failure of the material once in application have raised the question of 'Do you know where your silicone materials originate from?'
Findings
There are many inferior silicone sheeting products currently being imported onto the European market with very little trace of where it originates from. Many suppliers and/or traders state that their material complies with various international standards and regulations but in reality, when tested, >95% fall way short of the mark. With state of the art laboratory facilities we are able to test various silicone products to clarify that the material matches the datasheet and specification. Our findings of competitor's offerings are worryingly poor.
The silicone products being imported onto the European market, mainly coming in from the Far East, are of poor quality; not only aesthetically but also lack credibility when both the material datasheets and actual test results are compared.
We recently tested samples of an imported sponge sheeting sample (see Table 1) where the datasheet stated the sponge had a water absorption percentage of less than 5%. When tested, the actual result of the water absorption was alarmingly closer to 50%. This is just one example of many where silicone materials do not match the data sheet results.
Table 1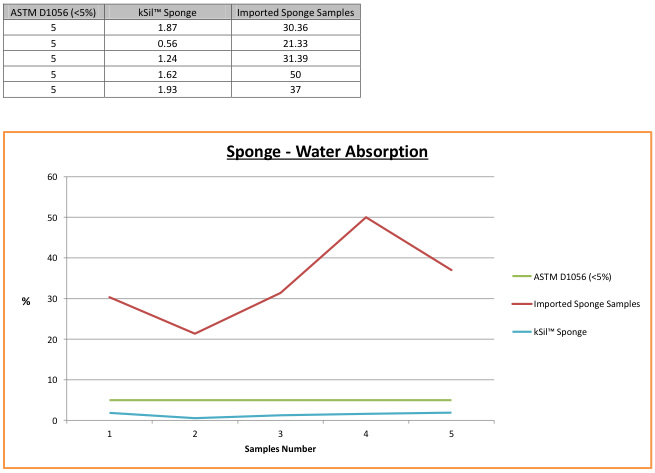 Further to testing water absorption, we have carried out tests on other imported silicone products, which again have proven to show negative and worrying results. From the sponge samples obtained, we have also tested compression deflection and density. As seen in table 2 below, each sample tested of the imported silicone shows very erratic and inconsistent results. The spikes highlight the significant irregularity in the material quality. In table 3, we see the density of each of the imported sponge samples fail to comply with the AMS 3195 standard, which totally contradicts what is being stated on the datasheet.
Table 2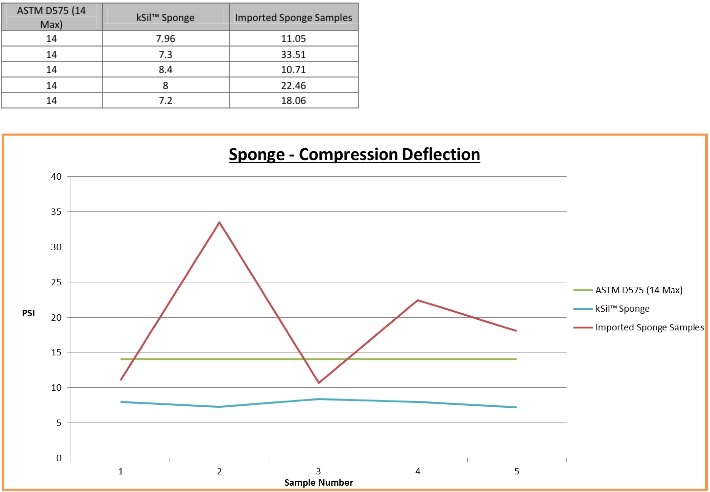 Table 3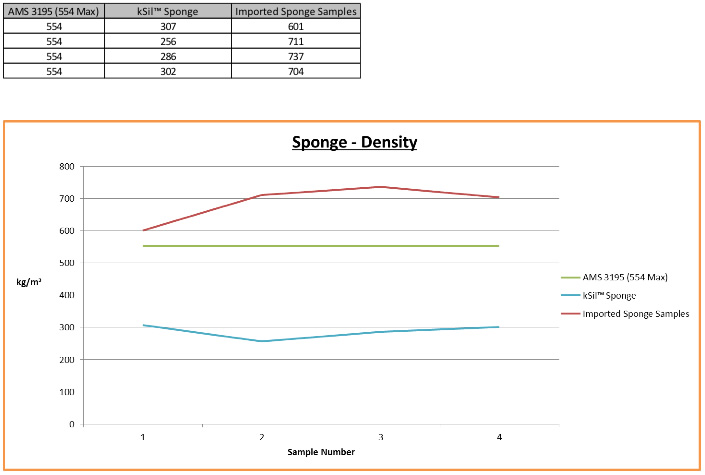 With these results in mind and with such poor quality materials easily creeping onto the market on false pretences,why would companies take the huge risk to buy imported silicone from unknown sources?
With ever increasing and stricter legal requirements being imposed on many applications in sectors such as Aerospace and Mass Transit, companies, especially OEM's selling silicone into these arenas risk massive implications if a product fails when in application. Problems such as sealing issues, poor water absorption and additional shrinkage result in a poor seal fit, which in turn leads to field and service product recalls, something which proves extremely costly to all parties involved. Product re-call insurance is something companies should take extremely seriously in the event of failure. Without it companies could face legal action which again could be disastrous.
Smooth vs Textured Sponge
Smooth finish sponge has many benefits over textured finishing. Firstly the curing process of both sponges is completely different therefore resulting in a difference in quality. Textured sponge is cured using a rota cure where the sheet is wrapped around a heated drum. As the heat is not applied continuously, the cell structure is much poorer. Another negative from rotor curing is dramatic curvature in the sheet resulting in an uneven silicone sheet. Smooth finished sponge is cured using continuous curing where there is consistent heat applied to both the top and bottom of the sheet to give a flat sheet and a far superior cell structure.
Textured finish sponge is far more labour intensive to produce which can distract from the actual quality checks of the material. Without full quality checks being conducted failures from voids and imperfections can occur, affecting the sealing quality leading to possible failure out in the market place once in application.
The far superior sealing qualities that a smooth finish offers can be seen in the better interface that it provides. Better contact between the mating part and the seal face means less force is needed to create the seal, which in turn puts less stress/fatigue on the application. Our silicone sponge has been given an IP 65 rating meaning that miniscule particles such as small as dust cannot penetrate once sealed.
Another advantage of buying smooth over textured finished sponge is that textured can hide any imperfections that may be present in the sponge. With its material like print embedded into the finish, any marks, flaws and more importantly, voids within the sponge can be hidden or just not detected when checked, which could prove a problem once in the application stage. With a smooth finish sponge any imperfections are easily spotted and can therefore be highlighted and dealt with at the time of production.
Although being inferior to smooth finished sponge in many applications, textured finish sponge is better applied in industries such as the printing sector. T-Shirt printing presses and printing rollers for photocopiers are much more suited to textured sponge due to the out-gassing and quick release properties that the textured sponge allows for.
REACH compliance and country of origin for safety assurance
With so many inferior silicone products being imported and sold onto the European market, the question many should ask is 'do you know where your silicone is being produced and under what conditions is it made?'
A duty of care needs to be taken by manufacturers and traders to ensure that the silicone being sold has been made in an environment where emissions are controlled and volatiles from the materials are being extracted in a safe manner. The inhalation of carcinogenic fumes from these emissions can cause serious long term health problems and can lead to fatalities. Although not identified in the short term, 10-15 years onwards is when lung failure can occur. With this in consideration, Silicone Engineering carried out tests on a number of solid samples that are currently being imported onto the market, see Table 4 below. When testing a variety of these materials that claim to comply with FDA and BfR (German equivalent) standards, the volatile levels in the silicone have been well and beyond what is deemed suitable to claim to abide to these standards. For a distributor or an OEM selling on such materials, they could again face huge implications due to the poor quality of the material.
Table 4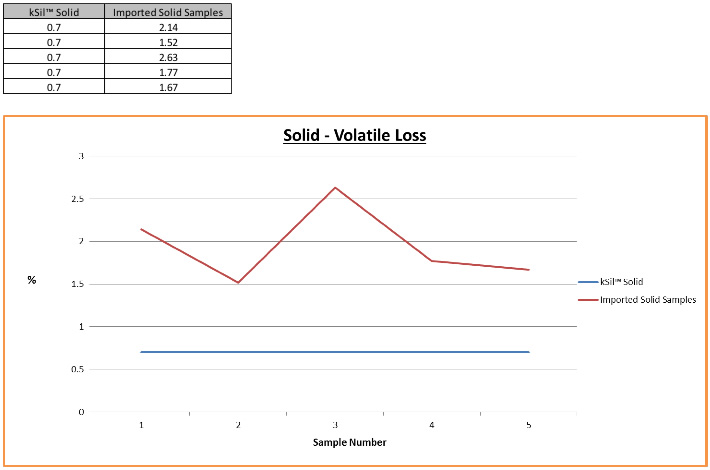 Managing Director, Paul Kinsella "Before you commit to your next sheeting purchase, uphold your duty of care to the wellbeing of staff, customers and the performance of the silicone products once in application. A guarantee of quality to all three of these factors is of upmost importance and needs to be strongly considered when committing to any purchase of silicone. Ask the manufacturer or trader for proof of origin data to ensure the material you're buying is of good quality."
Be Safe, Be Sure, Be Responsible.