Silicone Engineering Ltd has recently expanded its premises with the new addition of a 10,000sq ft business unit residing on Greenbank Business Park, directly across from our current Head Quarters.
The new facility has come at a crucial juncture in the company's 60+ year history, as the new unit provides the company with room to grow our manufacturing output, vastly increase warehouse space, as well as providing additional office space and conference rooms.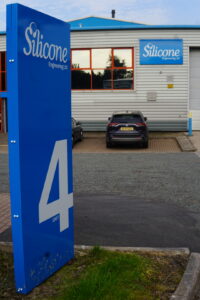 With business travel restricted, the conference rooms have allowed the business to conduct online video meetings with both UK and international customers to maintain our trusted relationships in these unprecedented times.
Along with growth opportunities, the new unit has also proved extremely useful in allowing the company to further space out departments, with employees able to work in a safe, socially distanced and COVID secure environment.
SEL recently received and passed a regional HSE COVID-19 safety audit. Since March 2020 many COVID secure safety changes have been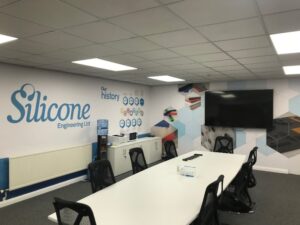 implemented and the audit conclusion was testament and thank-you to both workforce and risk management in demonstrating the power of working safely together.
The business continues to maintain a fluid approach to the ever-changing situation, with continual reviews on safety protocols and to build on current government guidelines concerning COVID-19.
Adaptations for Covid-19
In light of the current situation, the company has made a number of changes to keep all colleagues as safe as possible.
Screen Protection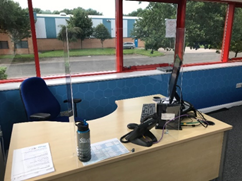 Now commonplace in our supermarkets, bars, petrol stations and retail shops, screen guards have been integrated into our everyday life.
To provide our colleagues with an extra measure of safety, we have installed protective screens onto each desk in the company, giving a protective surround for the staff whilst maintaining a safe and professional environment.
Hand Sanitising Stations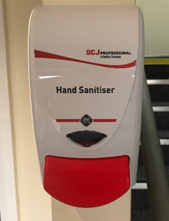 The company have integrated hand sanitiser stations through-out the business, making them an ideal hand cleaning point within the many different spaces across headquarters and Unit 4.
The stations are placed at many intervals throughout the business, ensuring staff and customers will be able to keep their hands as germ-free as possible while on the premises, something that will aid the spread of the virus.
Outdoor Canteen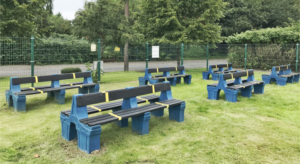 Strict measures have been taken to ensure each bench is marked out to allow staff to distance to the correct guidelines. The current capacity seats 24 people safely.
Distance Signage & Markings
Silicone Engineering has implemented a number of social distancing signage across both sites to act as a reminder to all employees to ensure everyone keeps to the guidelines to provide a safe environment. In addition to the signage, the company has also set out marking systems throughout Headquarters and Unit 4 to encourage further the use of social distancing around the workplace.
The Charlton suite
In addition to the main video conferencing room at Unit 4, Silicone Engineering has also upgraded one of our existing conference rooms at HQ. In honour of the late Jack Charlton, the business has dedicated the suite to him and his brother Bobby Charlton for their contribution to their famed club teams (Leeds United & Manchester United) of course still to this day England's finest sporting team achievement. A collection of signed framed pictures have been put up from both the World Cup-winning 1966 team which Jack starred in, as well as Jack's time in a Leeds United shirt where he became a club legend. Complimenting these pictures are some of his brother Bobby Charlton's famed moments who starred in the famous Manchester United team, leading them to European Cup victory in 1968.
Managing Director Paul Kinsella, himself an enthusiastic and lifelong Leeds United supporter was more than receptive when the idea to dedicate the room to Jack & Bobby was mentioned. He said, "The room now has a story to tell and some character, integrity and success all qualities that the Charlton brothers exemplified in their work for club and country and which SEL strives very hard to emulate".
"England's success on the world stage back in 1966 is in its own way what Silicone Engineering has been working hard to achieve for the last decade or more and hopefully for many years to come".