Silicone Engineering's signature silicone sponge material, expanSil™, has become a vital component in a wide range of global markets – such as Aerospace, Mass Transit, Lighting and Construction.

Designed and developed specifically for the manufacture of extruded silicone sponge products, the expanSil™range offers incredible resilience and versatility for industries where adverse temperatures are an issue.
Available in General Purpose (GP) and a number of specialist grades, expanSil™ can also be used where there are uneven sealing surfaces requiring a supple material.
The popular material is manufactured in various different ways, making it ideal for hundreds of different applications.
Specialist grades include high temperature, flame retardant and low smoke and toxicity. These materials are used where more demanding applications or environments are required.
Perfect for industries such as Mass Transit and Aerospace, expanSil™ specialist grades are continuously developed, refined and improved.
This has created an impressive range of silicone formulations that comply with industry standards and meet ever-changing customer needs.
expanSil™ can also be produced with pressure sensitive adhesive (PSA) where force is applied in a certain application.
Owing to its continuous production process, Silicone Engineering can provide extended expanSil™ coil lengths, significantly reducing set-up and changeover times to increase a company's operational efficiency and competitive advantage.
expanSil™ is available in several densities ranging from 200 kg/mᶟ (soft) up to 530 kg/mᶟ(firm) and in a range of standard colours white, red and grey.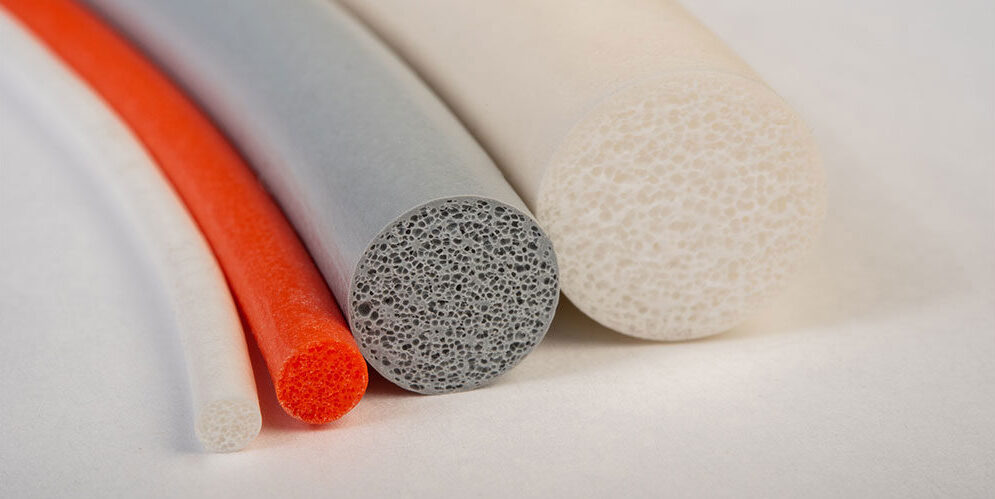 Silicone Engineering has been producing silicone sponge since 1959, working closely with customers to meet exact specifications regardless of industry.
The company's experience and knowledge has helped it to become the world's leading manufacturers of silicone sponge.
Call Silicone Engineering today for more information on how expanSil™ can benefit your business.