We say bonjour to a new member of Silicone Engineering's European team!
This month our European team expanded and welcomed Anaïs Rheims to the company. Joining Melanie Bernardeau (Head of Sales Europe) and Hélène Baudoin (Senior Sales Coordinator) in our French office located in Rennes, Anaïs will be supporting the team for two years during her sandwich course at university.
Since the French office opened back in 2005, Silicone Engineering's export sales have grown extensively and added support is now required to ensure the high standard of service continues.
Melanie Bernardeau said "We felt it was the right time to get some extra support in order to keep servicing our customers in a good timely manner and of course continue exploring new market opportunities"
During her time with the company, Anaïs will be generating quotes, order processing and conducting market research.
From all the team at Silicone Engineering, we wish Anaïs all the best in her new role. Welcome to the team!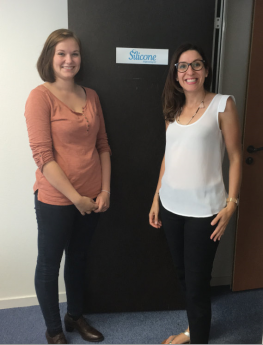 Anaïs (left) with Head of Sales Europe Melanie Bernardeau