In an industry with no margin for error, reliable and high performing materials need to be used for the construction of aircraft. Silicone rubber's versatile properties and its ability to withstand extreme temperatures makes it one of the ideal materials to use in the Aerospace industry.
Due to the fluctuation in temperatures experienced when aircraft are in operation, from hot temperatures on the ground to freezing temperatures at altitude, materials (in this case silicone rubber) need to be able to cope with such change without compromising performance. Silicone Engineering's silicone materials are stable up to +230°C and go down to -60°C with our high temperature formulas able to withstand +270°C. This stability across a wide range of temperatures gives confidence that silicone seals and gaskets within the aircraft will not degrade or fail, which is vital for safety.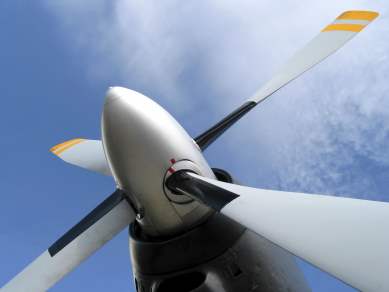 Silicone Engineering's materials have been used in the aerospace industry for many years and our experience and knowledge has been built up throughout the company's 55 years.
To read more about silicone within the aerospace sector take a look at our recent editorial in Aerospace Manufacturing magazine by following the link below.