UK-based silicone manufacturer, Silicone Engineering, is opening a brand new office across the Atlantic.
The firm is setting up the new sales office in the state of California, complete with a dedicated sales team specialising in the North American silicone rubber market.
The expansion into North America is a result of recent developments in new silicone products, designed to benefit the North American market.
As the largest dedicated silicone manufacturer in Europe, Silicone Engineering says the North American market will benefit hugely from its silicone products, especially its innovative new materials – such as the anti-microbial neutraSil™ and our exciting and competitive kSil™ sheeting range.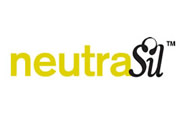 "Our expertise in the various food and beverage industries is unrivalled, especially in dairy, with 25 years' experience producing our silicone suraSil™ DS dairy tubing.
"All manufacturing will take place in the UK and our high-quality silicone products will be exported direct to North American clients."
Silicone Engineering is currently in the process of establishing a number of strategic partnerships for future developments.
Several North American company executives have recently visited Silicone Engineering to get a feel for the manufacturer's capacity and capabilities to produce silicone solutions in growth markets.
After visiting Silicone Engineering in the UK, the CEO of a large American gasket and seals company said: "Silicone Engineering's manufacturing facilities are some of the cleanest and best equipped I have ever seen."
With over 50 years' specialised expertise in the silicone industry, and one of the largest research and design laboratory and manufacturing facilities in Europe, Silicone Engineering has the infrastructure capability and technical resources to develop the highest quality silicone solutions.
These application solutions are supplied in a wide range of product formats including calendared sheeting, extrusions, gaskets, hoses, moulding and insulated cables.
Paul Kinsella, Managing Director, added: "We are all very excited to be expanding into North America, taking with us our vast knowledge, experience and our innovative range of quality and competitive products."
Silicone rubber products and services can be customised to the specific needs of your industry and all our silicone rubber products are supplied cost-effectively and efficiently.
Find out more about silicone solutions from Silicone Engineering