Silicone Engineering LTD on global silicone supply shortage
Silicone Engineering Ltd is Europe's leading manufacturer and supplier of silicone rubber and silicone sponge, especially kSil® calendered sheeting and rolls. Our products are known to pass the highest international standards, making us globally competitive. Roughly half of our silicone materials produced are exported to Europe and North America. In the next decade, we aim to continue providing our silicone expertise to large-scale projects as we make innovations in our silicone rubber formulations. We are dedicated to offering innovative engineering and design solutions with our specialised silicone formulations created and tested in-house.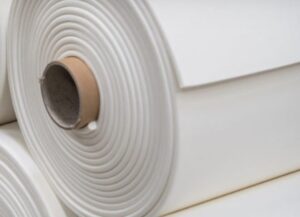 The current global silicone supply shortage of raw material was caused by a combination of factors and heightened by the pandemic that hit in 2020. Since 2018, the global silicone market has been receiving high volumes of demand twinned with disruption to raw material supply chains and production in the Far East. Unfortunately, COVID-19 added to the disruption and further restrained the growing performance of the global silicone market. The major contributing factors to the global silicone supply shortage are as follows:
High Demand
The demand for silicone products, especially for healthcare elastomers, increased when COVID-19 hit. Orders piled up when global economies started to reopen in the last quarter of 2020, adding to the pre-pandemic orders that remained unattended. In the U.S. and Europe, the industries likely to increase silicone demand are the healthcare, transportation, and renewable energy industries.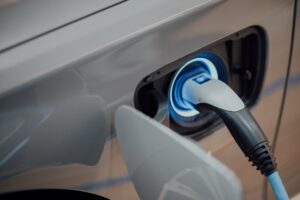 Low Raw Material Supply
When COVID-19 struck during the first quarter of 2020, most companies prioritised stability and implemented financial safety measures; they reduced raw material inventories to considerably low levels. Suppliers' inventories cannot immediately return to pre-pandemic status; this is negatively affecting the resuming of production operations.
Lacking Manpower
The implementation of strict health protocols to manage the spread of COVID-19 forced most companies to reduce their workforce to around 50%; this negatively affected production cycles. In some cases, companies made redundancies to try to mitigate financial troubles. Retrieving the lost manpower to reach production demand remains a challenge for most companies especially due to self-isolation taking many out of the work force for prolonged periods of time.
Interrupted Logistics Services
Logistics companies and manufacturers faced the same problems. The high demand for shipping containers was exponential which in turn saw the price for shipping freight increase significantly. With logistics companies not anticipating such high demand, many were caught under staffed which added to the turmoil. Then the small matter of Brexit saw chaos at UK and European ports further adding to the already disrupted shipping conditions.
Applications of Silicone
Silicone products are widely used in a variety of applications: aerospace, automotive, electronics, HVAC, rail sectors, and more. They serve to seal, insulate, or protect various internal or external parts exposed in an environment with extreme stresses and high temperatures. Silicone exhibits excellent physical performance, chemical resistance, and thermal stability, making it suitable for use in harsh environments. In an aircraft, it is often used to protect vent ducts, engine gaskets, and HVAC seals. In the automotive industry, it ensures the safe and total functionality of car parts such as airbags, fuel lines, and cooling systems to newer electric vehicles where silicone acts to protect the battery units and electrical charging points from water and dust ingress. Their excellent flexibility and dampening properties makes silicone ideal for noise and vibration reduction in high-speed rail and other mass transit vehicles. In addition, silicone rubber tubing that complies with the regulatory bodies' such as FDA, 3A and BfR sanitation standards is suitable for use in food and beverage and medical applications.
Silicone maintains its competitive advantage on the silicone market
The persisting global silicone supply shortage resulted in decreased availability, extended lead times, and spiking prices of many silicone products globally. Whilst some suppliers limit customer purchases, Silicone Engineering Ltd has material in healthy supply and remains a reliable source of silicone rubber and sponge materials for a wide range of industries. We ensure our customers receive the highest quality silicone products on time at competitive prices.
Large Inventory
To catch up with existing backlogs, most silicone manufacturers opted to stop accepting new purchase orders. This could be hurting other businesses' income as a result of the domino effect. Currently, Silicone Engineering Ltd. secures healthy stocks of various grades of silicone, enabling us to provide a steady supply to consumers relying on silicone products.
Short Lead Times
Another manufacturer's response to challenges currently facing the global silicone market is changing lead times to unworkable timeframes. Silicone Engineering Ltd. is equipped with state-of-the-art facilities capable of full-scale production that can prevent extending lead times of customers' orders.
To learn more about our silicone products, get in touch with our dedicated specialists to help you achieve application-specific requirements. Contact us for any bespoke enquiries.