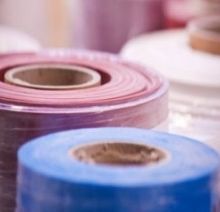 The innovative, international company, which supplies the highest quality silicone products across a wide range of industries, has upgraded its Internet platform to help customers choose bespoke silicone solutions for any application.
In addition to an easy-to-use interface to help customers to choose silicone products, the website includes an online video tour of Silicone Engineering's state-of-the-art manufacturing facility.
With the ability to manufacture silicone rubber products in almost every form, the company is a genuine global one-stop-shop for customers.
As a leading international manufacturer, Silicone Engineering has the ability and technical resources to develop the highest quality silicone formulations.
Investing heavily in technical facilities, Silicone Engineering has one of the best-equipped research and development laboratories in the industry.
These resources result in the highest quality silicone based products for virtually any application imaginable.
Silicone Engineering has developed an extensive range of highly specialised and revolutionary materials, with considerable commercial and industry value, providing its customers with a real competitive advantage.
Silicone Engineering invests a huge amount of energy and resources into the development of new innovative silicone products for various applications and industries on a global scale.
Contact Silicone Engineering's expert teams for advice on your specific silicone requirement.