Weisy completed the gruelling Tough Mudder challenge on the 5th October. In just 3.5 hours Weisy got over the finish line, albeit being a little weary.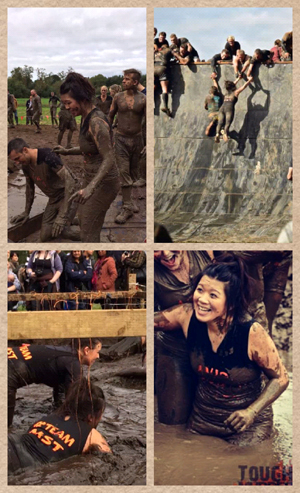 Here is what she had to say about the event – "I loved it, although I couldn't walk for a few days and came out covered in cuts and bruises it's the best thing I have ever done. Naively, I didn't realise that Tough Mudder involved approx. 11miles of running as I hadn't prepared myself for such a long run – but I stayed focus and kept telling myself I can do it. Although my ankles felt like they were going to snap, I completed it – without complaining!"
Weisy raised £260 for Help for Heroes, which will go to support families of lost or injured British service men and women.
"The scary part was hearing the power running through the electric wires and trying to get through them while my feet were sinking in mud. Unfortunately, I got electrocuted and it sent me face down in the mud.
Thankfully Weisy has fully recovered and has already pre-registered for next year's event to raise even more money for a great cause.