Major manufacturer solves production issues with neutraSil™
A major confectionery manufacturer has increased productivity and reduced its downtime using our anti-microbial silicone material, neutraSil™.
The company was experiencing problems with gaskets in the pipe work of its production line.
Seals were splitting in the pipes that carried cocoa powder to specific food mixers.
This caused the cocoa powder to escape, resulting in significant production downtime for the manufacturer.
Silicone Engineering arranged for a visit where the senior engineer demonstrated the problem.
While on-site, Silicone Engineering took samples and measurements of the problematic gaskets to be taken back to the laboratory for analysis.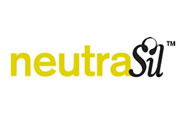 neutraSil™ was deemed the most suitable solution to address the leaking seal issues the company faced.
Particularly impressive to the confectionery company was the fact that neutraSil™ would the additional benefits of anti-microbial defence.
Prototypes of neutraSil™ gaskets were produced for approval and testing and after a four-week trial of the prototype gaskets, a follow up visit was arranged to assess performance.
No leaks occurred throughout the duration of the trial.
In response to the positive results, the silicone gasket was approved and orders were promptly placed by the company to replace all existing seals on the product lines with new neutraSil™ gaskets.
neutraSil™ is ideal for the food and drink industry. Essential for demanding environments, the incredible material offers microbial protection, as well as having typical silicone rubber properties being tasteless, odourless, non-toxic, non-leaching and non-corrosive.