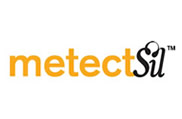 By preventing rubber seal contamination, the company has seen far less downtime on its production lines.
The company, a producer of food coating and seasoning products, was looking to replace standard rubber seals on U-Sections of its food processing lines.
Having viewed the Silicone Engineering website, the company enquired about the metectSil™ range, noticing its potential benefits immediately.
With this new silicone seal and gasket technology the company quickly and efficiently detect any potential contamination.
On detection, production can be halted and contaminated items can be quickly segregated.
metectSil™ was by far the best suited material to the company's operation – with the added benefit of detecting contamination from rubber seals used in food processing lines.
Silicone Engineering visited the company site and the chief engineer outlined what they needed from their rubber seals.
A bespoke prototype silicone rubber seal was produced, which was tested extensively on the processing lines with its metal detection systems.
The trials were a great success and the company quickly placed orders to replace the standard rubber U-Section with metectSil™ rubber seals.
Since installation, metectSil™ has performed superbly. The products have also given the operators added confidence in the durability and suitability of the seals used in manufacturing processes.
The revolutionary new material has been designed specifically to increase productivity in manufacturing.
metectSil™ is made for extreme temperatures of between -60°C to 230°C and is suitable for use in a range of demanding environments.