With years of experience in trading with vacuum forming manufacturers across the globe, Silicone Engineering has recently launched its new KSil™ VAC product.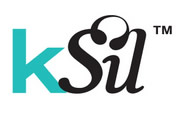 Industry experts have hailed the super strong sheeting for its performance and resilience.
They claim that the rubber sheeting will change the face of solar power, aircraft and vehicle production and meet the high demand for more robust materials.
According to research, a number of manufacturers have experienced problems in the past with vacuum membrane durability. Vacuum membranes are essential for the smooth running of production, so a high standard is essential.
KSil™ VAC's incredible elongation and high tear properties are proven to significantly increase the production lifecycles of vacuum or lamination processing.
Developed in Silicone Engineering's in-house laboratory, the specially formulated material was the result of extensive market research and vigorous testing.
Steve Hadlington, Technical Innovations Director, said: "KSil™VAC has been trialed globally within three different industries and has received positive performance feedback, which has been tested over the last six months.
"Furthmore, it has more than doubled the life of the cycle period in comparison to what has previously been provided by our competitors.'
Benefits of KSil™VAC:
High elongation properties allowing a tight, precise fit to maximise quality of the output
Can be produced in 1.8m wide sheets
Highest quality products in the market today at the most competitive prices
Examples of where KSil™VAC can be used:
Manufacturing of solar panels
Automotive
Aerospace
Wind Turbines
Call Silicone Engineering to find out more about our new range of KSil™ VAC products.