This month Silicone Engineering congratulates two of its longest-serving employees as Phil Martin and Hanif Mukadam both reach the 25 years of service milestone.
Phil Martin's first job in Silicone Engineering was working as an operator in the moulding department, Phil then went on to work in the jointing department and for the last 6 years has been the Sponge Extrusion Team Leader where he has overseen numerous large projects.
When asked about his long-lasting achievement Phil simply said, "it certainly doesn't feel like 25 years!"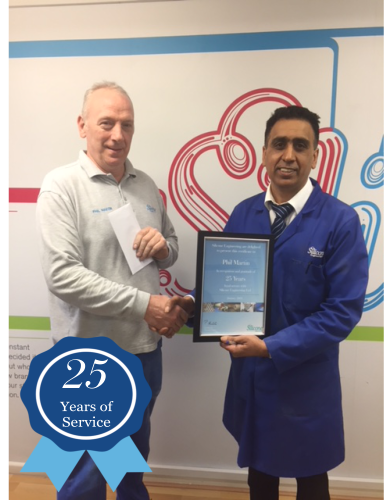 Hanif's experience and expertise span from the moulding department too and even go back to the days when whiskey washers were produced in high volumes here at Silicone Engineering. Hanif currently lends his valued know-how to the moulding department on nights.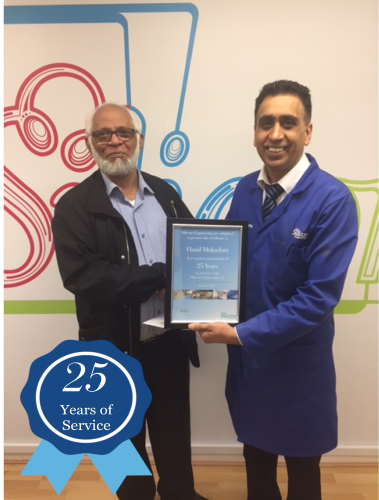 On behalf of everyone at Silicone Engineering, we'd like to congratulate Phil and Hanif on their 25 years' service.